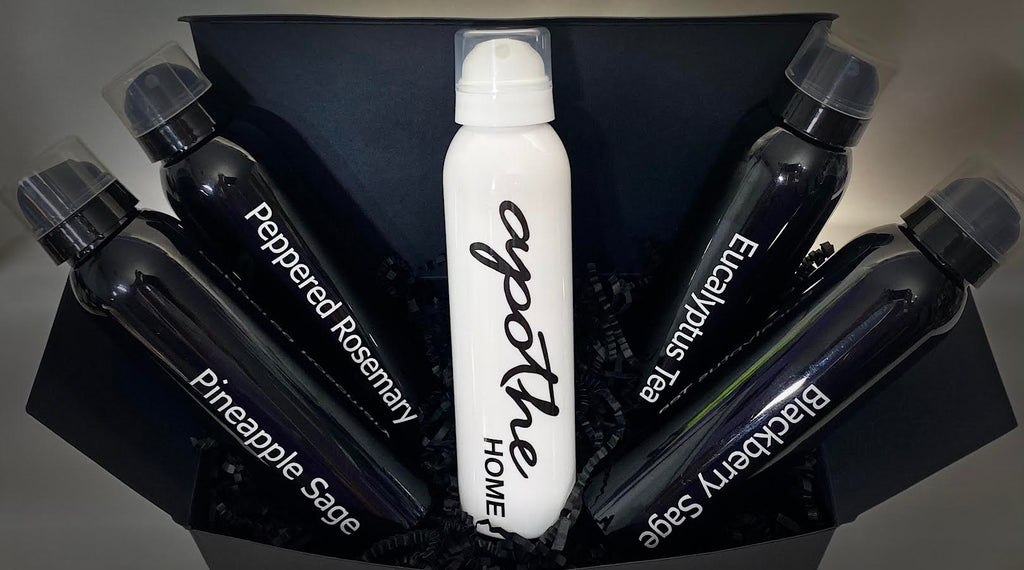 Collect all five Apothe Room & Linen Sprays! You can mix and match them in different areas of your home as they all compliment one another.
Apothe Signature Scent - Clean, earthy citrus with notes of white tea, soft sandalwood and lightly-touched ginger. 
Blackberry Sage - Notes of blackberry, mulberry, white sage, violet & red clover.
Eucalyptus Tea - Gentle eucalyptus and natural green leaves with watery jasmine tea and soft amber.

 

Our best seller!
Peppered Rosemary - Refreshing sensation of lush greens, warm patchouli and natural fresh cut rosemary.
Pineapple Sage - Fresh pineapple and herbal green sage leaves.