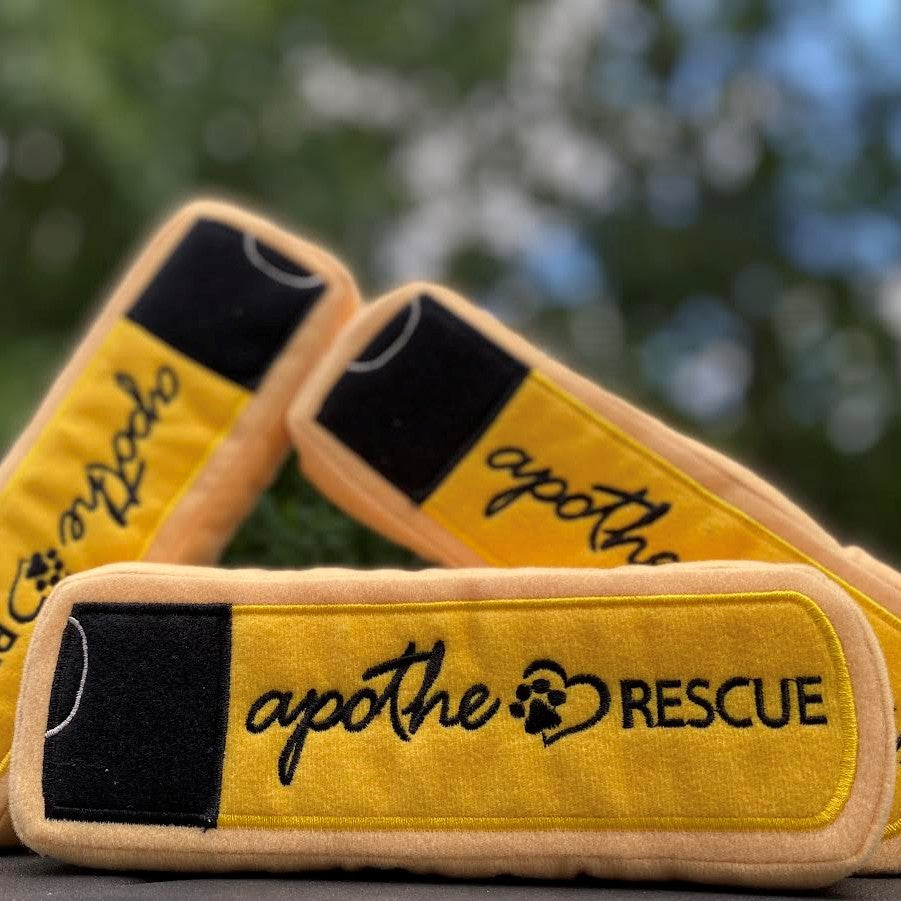 Our super durable 7"x3" light-weight dog toy can withstand 55lbs of pull pressure! Machine washable and perfect for indoor or outdoor play, it is equipped with a squeaker and loved by dogs of any shape and size.  Our awesome toy is made in the shape of our Apothe Bath Oil and we just LOVE IT! 
Don't forget to shop our Apothe Rescue Collection including Crispy Treats and our famous Whiff Powder!
Our dogs are hard on toys and these are still going strong!